Good mechanical properties
◎Low density:Titanium alloy is 4.5gm3, about 50% of nickel base alloy. It can effectively reduce the weight of the structure, reduce the stress of the string, and lift the load of the mechanism

◎Yield strength adjustable range:
55-80ksi (380-550mpa) for pipeline
110-125ksi (760-965mpa) for casing
125-160ksi for extreme environments

◎Low modulus of elasticity:
It is about 108gpa, and steel is about 201gpa. Smaller build-up radius

◎Non magnetic, high seismic resistance: no impact on logging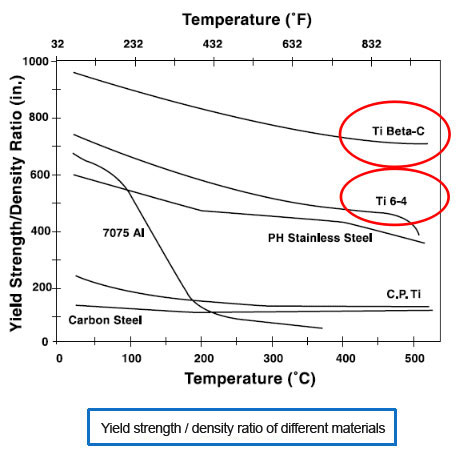 ◎Low modulus of elasticity:With the same deformation, the internal stress of titanium alloy is lower, which greatly increases the length of horizontal section, practical life of drill string, reduces the number of completion wells and reduces the cost

◎Low coefficient of thermal expansion plus low modulus of elasticity: means low internal stress or contact stress of thermal expansion
   S13Cr:Ct = Ea = 210×12×10-3 = 2.52 MPa/°C
  Thermal stress required for 50 ° rise:50×2.52=126MPa
  Ti alloy:Ct=Ea=108×10×10-3=1.08MPa/ ℃
   Thermal stress required for 50 ° rise:50×1.08=54MPa
It has very high application value for ultra deep well and geothermal well.
 
At the same stress level, the fatigue life of titanium alloy in air environment is more than 10 times higher than that of carbon steel, and it can be more than 100 times higher in corrosive environment. This is of great significance to tubing, drill pipe, marine riser and ultra deep well.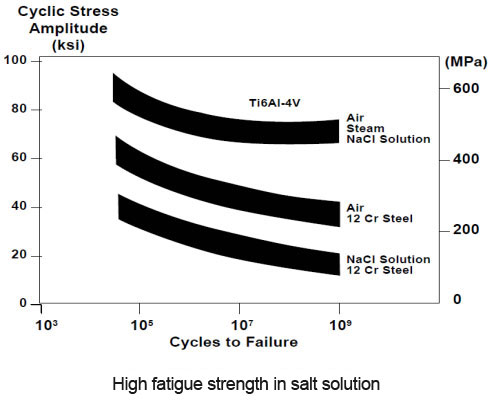 Harmonious Persistent Co-prosperity
Inspire employees with enthusiasm,Create benefits through innovation,Gain recognition with integrity,Gain honor by development